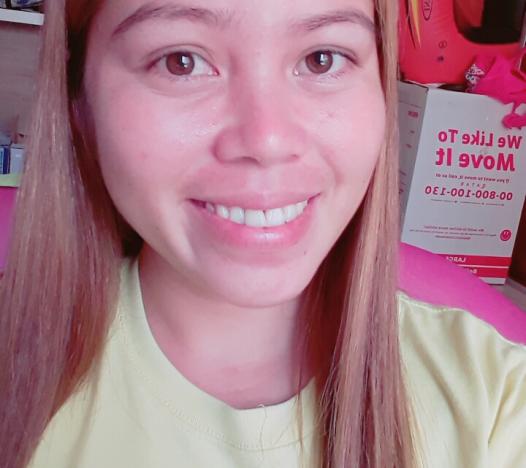 Last Login: 8 days ago
Im a little chubby white Filipina.
Maid Aime
Im a special person in the way that i have a very happy personality, im a respecful woman and a reaponsible one. Im still working in a Candian Family with two kids (Girl-9, boy-6) and my contract will be end on this December
Im also a Mother of two Girls. Im still looking for a job to find a higher Salary. Thank you so much and God Blesa us all.
Willing to Do
Childcare
Housekeeping
Grocery Shopping
Homework Supervision
| | |
| --- | --- |
| Nationality | Filipino |
| Live-in/out | Live In (full time) |
| Date Available | 2019-04-30 |
| Current Residence | Qatar |
| Age | 27 |
| Languages | English, Tagalog |
| Visa Status | Maid Visa |
| Experience | < 2 Years |
| Availability | Full Time |
| Education | College |
| Marital Status | Single |
| NOC Status | Yes |