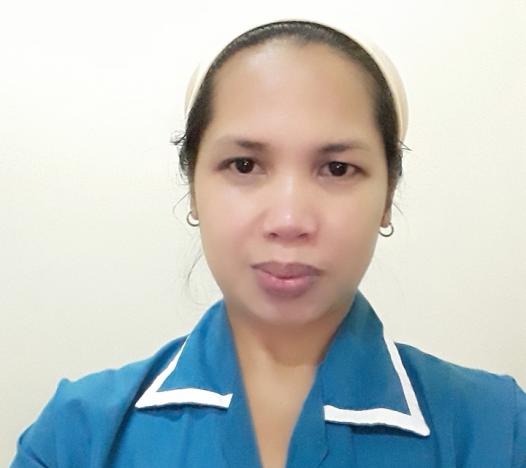 Last Login: 20 days ago
happy worker..
Maid julie ann
good day. im julie 39 years old. i work in Kuwait 2013-2016 as household help. cleaning, gardening, car washing, marketing, laundry, ironing, serving foods/tea to guest.. now im currently here in al rayyan qatar since feb 2017.. my duty here is same as in kuwait but now im handling/ taking care also of a toddler, bringing him to school every morning and arranging his lunch box for school.
note: ill be available by end of February.
Willing to Do
Housekeeping
Laundry
Grocery Shopping
Homework Supervision
| | |
| --- | --- |
| Nationality | Filipino |
| Live-in/out | Live In (full time) |
| Date Available | 2019-03-01 |
| Current Residence | Qatar |
| Age | 40 |
| Languages | English, Arabic, Tagalog |
| Visa Status | Maid Visa |
| Experience | 2 - 5 Years |
| Availability | Full Time |
| Education | High School |
| Marital Status | Married |
| NOC Status | Not Sure |